New SWM Classic Motorcycles in store 15 October
Made in Italy - Great quality - LAMS approved
We are delighted to announce that Ace Scooters has been appointed a SWM Road Dealership by the importer of the Italian brand SWM, Mojo Motorcycles in Melbourne.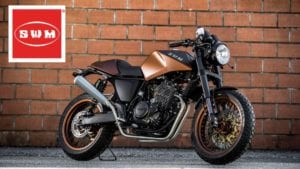 Ace Scooters will be focusing solely on the LAMS approved medium capacity road bikes the Italian brand SWM offers, as we think they are a perfect match next to our Italian scooter range: stylish, high build quality, modern but still classic design.
The Ace team is very excited to have the opportunity to extend our range of two wheeled vehicles to another traditional Italian quality brand.
Both SWM Classic models coming to Australia first will be available in our shop from 15th October.
Read more about SWM and register your interest here.