At Ace Scooters we are proud to have an engaged, motivated team where every member has a passion for two wheeled vehicles, especially scooters. All of us are riding almost every day and have a wealth of experience with the brands we represent. The Ace team you can trust when it comes to knowing our stuff.
We all work as one team, because we know that providing our customers with the best advice, service and experience available in Perth requires a large range of skills. From choosing the right scooter, to organising riding lessons, managing vehicle service and repairs or just supplying a simple part for your scooter:
You are in best hands at Ace.
Fredy Arnet
Dealer Principal
Fredy is the owner of Ace Scooters and has always been a dedicated rider. Today he commutes on an Aprilia SR Max 300 and he loves it. Being of Swiss origin he thinks that Ace Scooters needs to run like a clockwork to provide the most professional service to our customers. If you have any problem or question, don't hesitate to contact Fredy directly.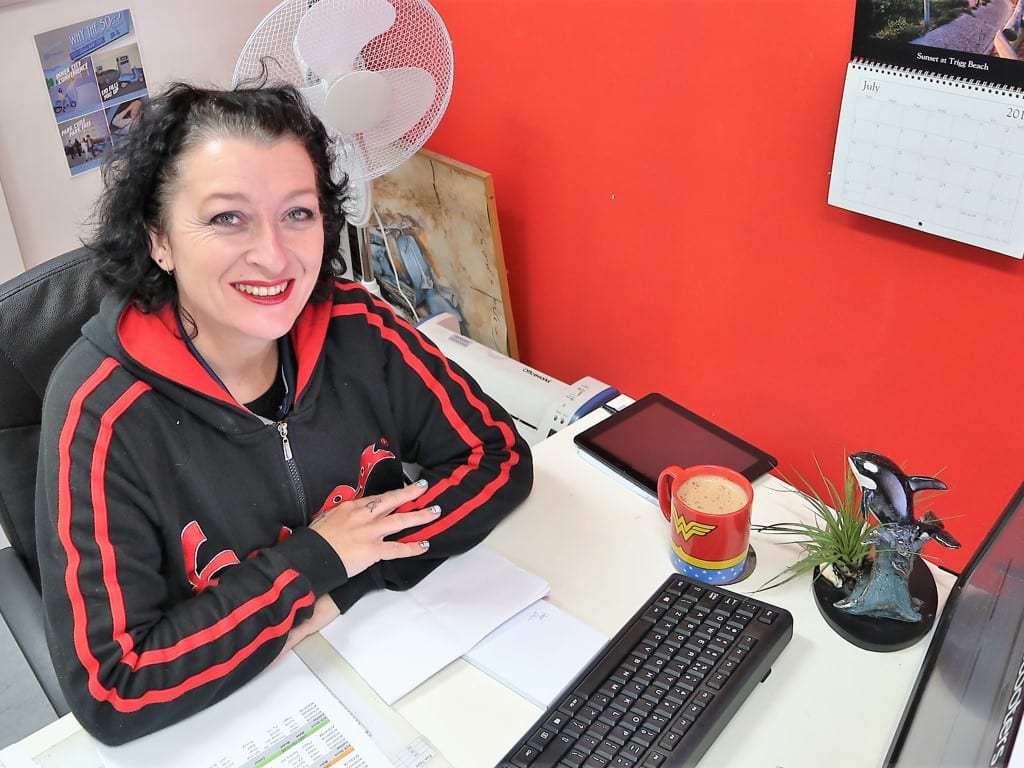 Linda Baldock
Office/Service Manager
Linda definitely has a passion for scooters…in particular Vespa. She currently rides a blue Vespa GTS 250ie after trading up from a Piaggio Fly 150. She is also a mixed media artist and her artistic flare is often reflected in the appearance of her vehicles. Her username on Scooter Community is ScooterDiva…maybe it should be VespaDiva as most of her machines have been Vespa, including an LX 150 3V and a black PX 150.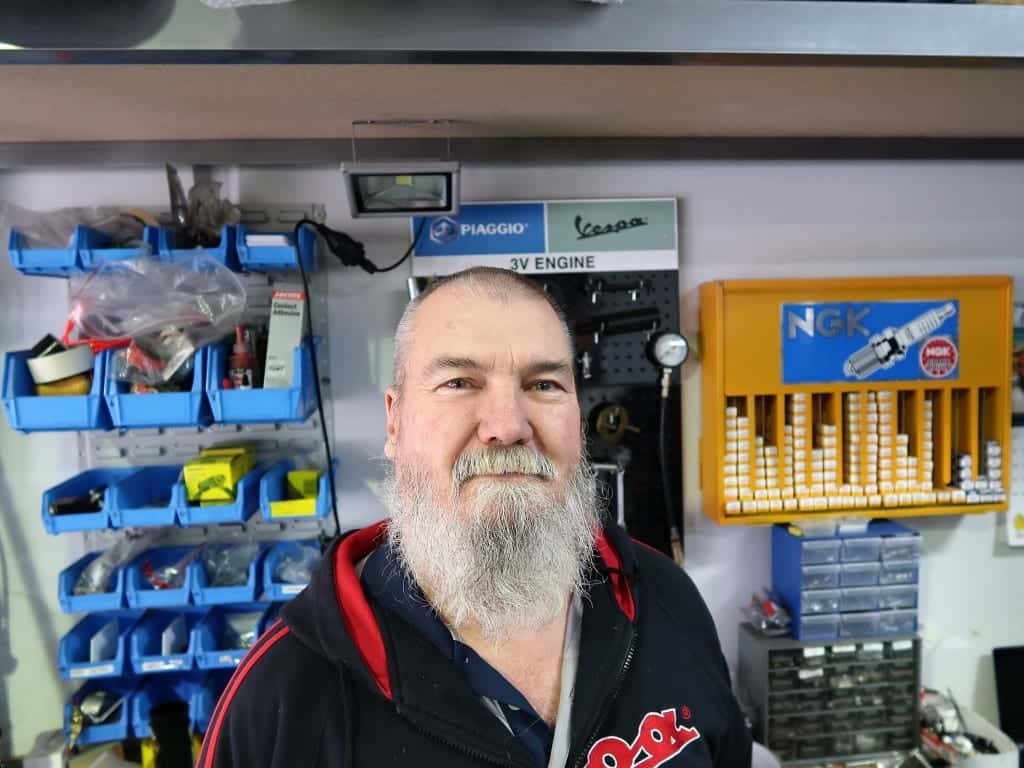 Bill Faulkes
Chief Mechanic
Bill is the Chief Mechanic at Ace. In a discipline where deep experience does count, Bill has worked in the motor industry as a mechanic for over 25 years and is widely known for his knowledge and experience with Vespa, Piaggio and Aprilia scooters. We regularly receive emails from customers specifically thanking Bill for the work he has carried out. Bill currently rides a Vespa GTV250.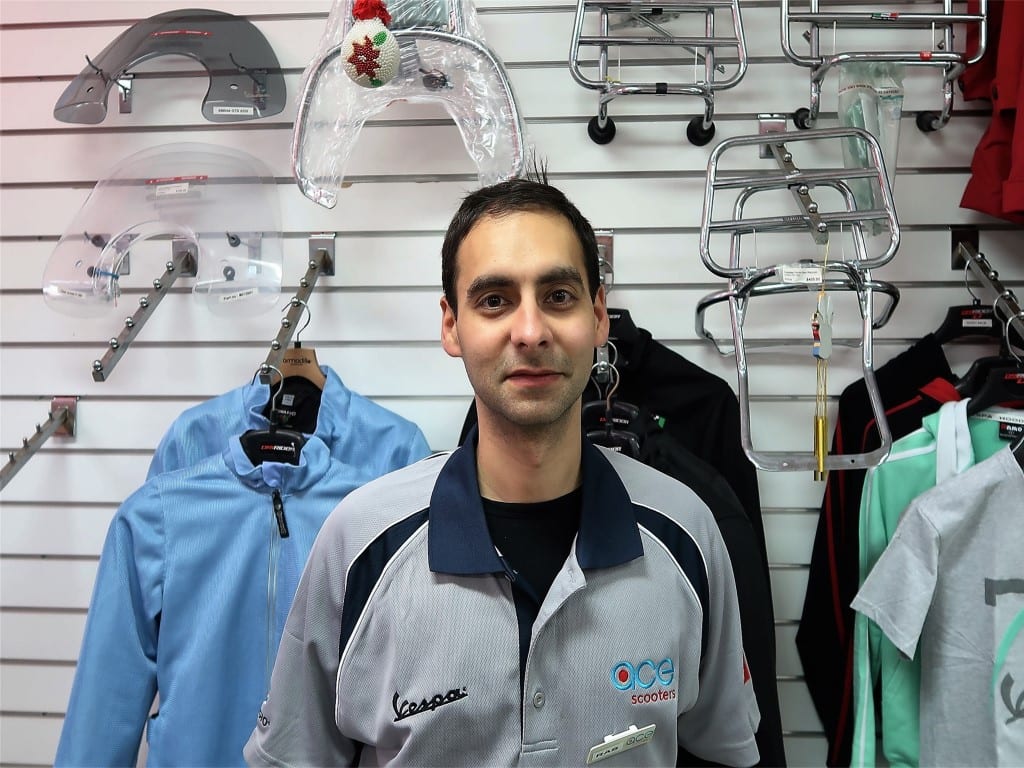 Ras is the newest member of the Ace Scooters team. His experience with scooters and motorcycles is a wealth of knowledge and he is a very reliable and accurate member of the team. if you have any inquiry and you get to Ras, you can be sure your request is taken care of with the outmost dedication and accuracy.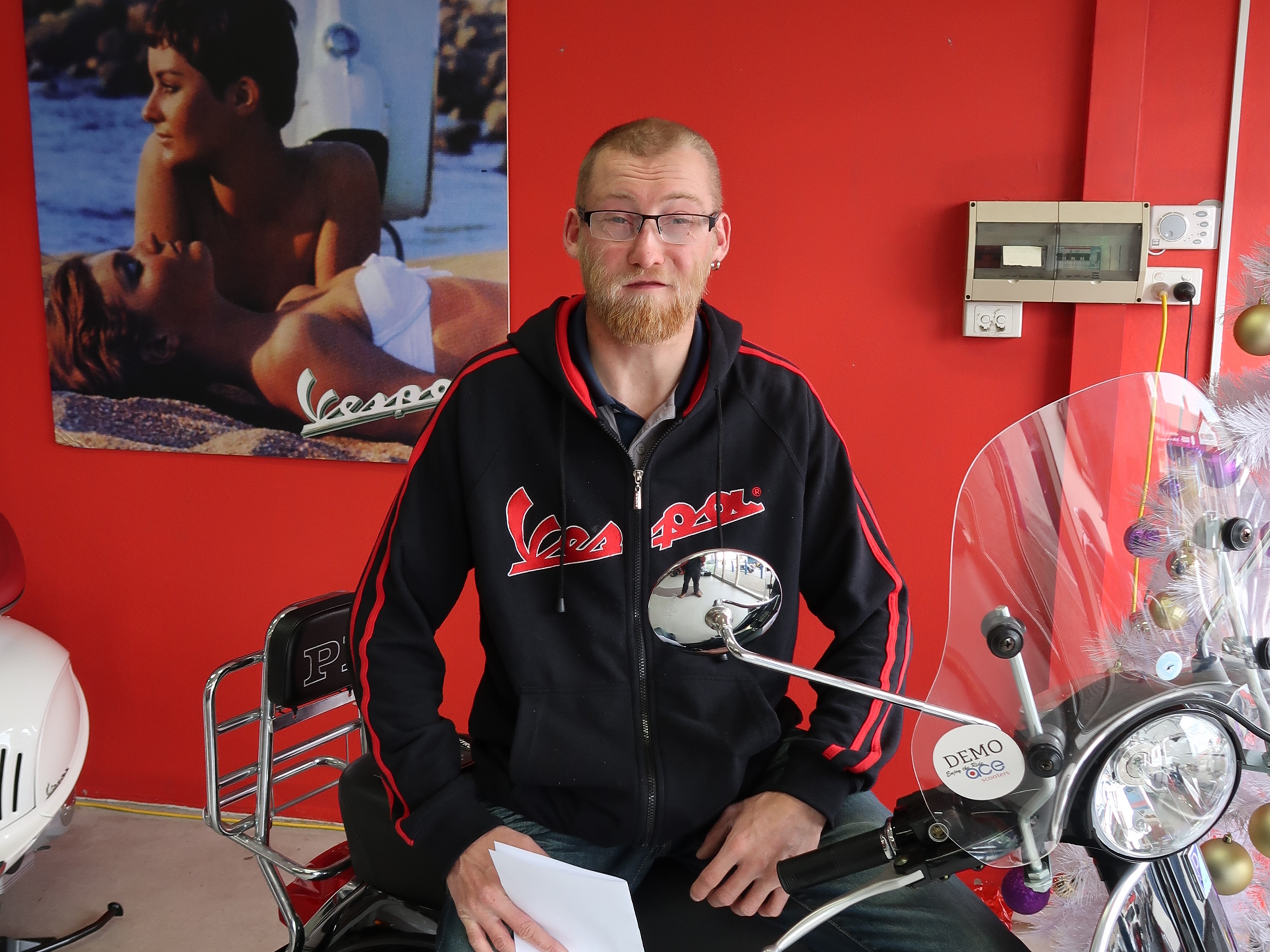 Tommo holds up the Scottish flag in our shop and he is dedicated to our brands and our customers like no other. He is a passionate rider – currently he rides a Kawasaki GPX 250 but his real love is the Vespa PX 150. He likes to crack a joke and our customers love him for that.